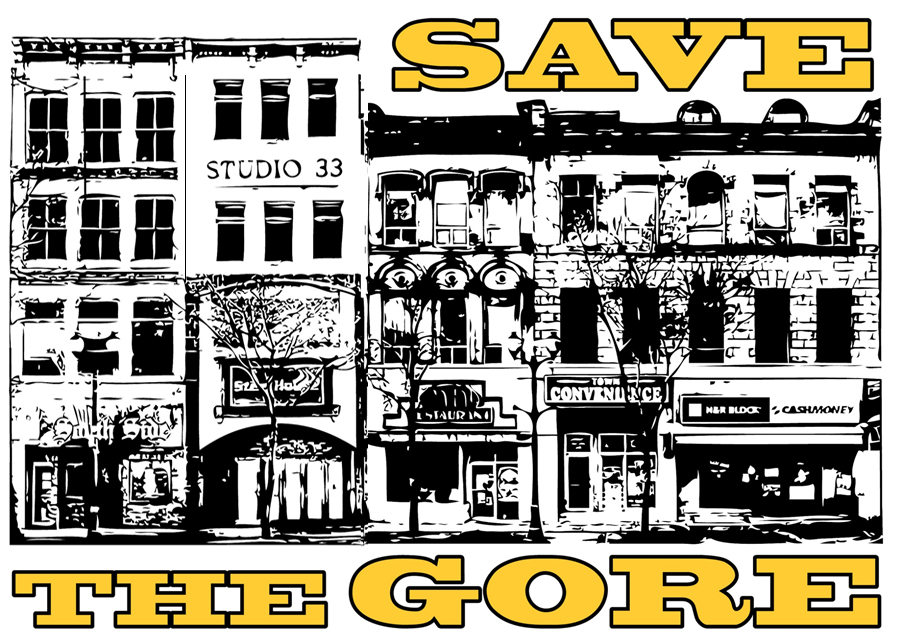 FRIENDS OF THE GORE
Mission: "Friends of the Gore" is an ad hoc group of concerned Hamilton citizens formed in response to the proposed demolition of the historic buildings at 18-22 and 24-28 King Street East fronting onto Gore Park. To oppose the complete or partial demolition of these structurally sound buildings and we support City Council's unanimous resolution of December 11, 2013 to designate them under Part IV of the Ontario Heritage Act.
Goal: We are committed to seeing these important and foundational Hamilton buildings filled with life and vibrancy and we urge the City and developer to ensure that the properties are adaptively re-used and developed in manner which sincerely celebrates their unique character, history and architectural significance.
GORE PARK HERITAGE – COUNCIL APPROVES DEMOLITION
It has been a long arduous journey from 2012 when demolition permits for these properties were requested by the owner/developer until a final pronouncement by Council on January 25, 2017, that in the name of progress the site would be redeveloped to suit the developer and his architect's vision – a clean-line boxy structure to replace our Gore history. As a gesture and as part of the "compromise" the stone façade of the earliest buildings at 18 – 22 would be retained incorporated into the 'modern' development.( This is a compromise that too often has good intentions but is high risk for damaging or completely losing the historic façade in the process). During this long four year process during which the owner vacated his occupants and left the buildings exposed to the elements, they have deteriorated behind their hoarding resulting in a sad and disgraceful site on Gore Park.
This decision appears to be contrary to:
The City's Official Plan and Secondary Plan for Downtown which states "Hamilton's legacy of historic buildings and streetscapes are its greatest distinction and worthy of enhanced restoration effort" and it explicitly requires the City to "Protect tangible built heritage resources for future generations, and to Consider applications such as these, with a presumption in favour of retaining build heritage."
The discovery that there would be no loss (or a negligible loss) of rentable space, were the developer to adapt the structurally sound 24-28 and build a new building on the empty lot beside them.
Council issued a notice of intention to designate December 2013 as the first step in designating the buildings under the Ontario Heritage Act which would provide the City with effective tools to make an alternative and more positive decision.
Recommendations of its own project – The Hamilton Built Heritage Inventory Project undertaken in 2012 which methodically listed an additional 1000 heritage buildings in the downtown Core to be designated.
The recommendation of the Municipal Heritage Committee in December 2016 to not approve demolition permits for any of these buildings
The consideration of a future Gore Heritage Conservation District recommended by Hamilton Heritage, The Architectural conservancy of Ontario and several neighbourhood associations. A study of this area would place a moratorium on demolition permit requests for at least one year.
Gore Heritage Design Study 1996 – a 171 page document by the City Planning Department illustrating improvements that could be made to the buildings along the Gore and recommending Council to protect and revive this important heritage legacy.
Sign the Petition to Stop the Demolition of 18-28 King Street East